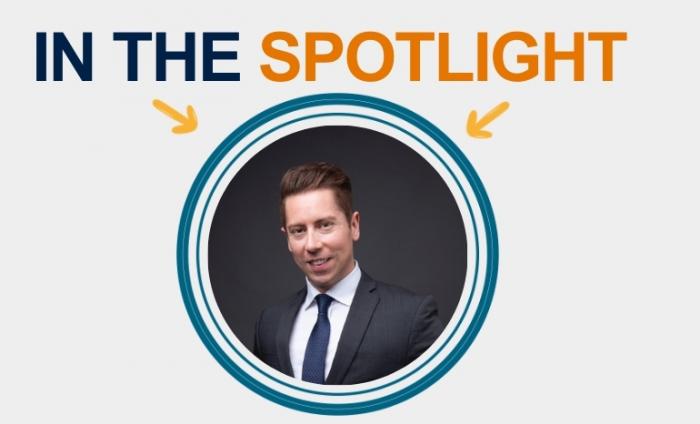 Introducing UCL MBA with Peking University student Christian Jensen.
Tell us about your time at UCL and some of your previous studies/experience.
Prior to my MBA with UCL, I received my Bachelor of Chinese from the University of California Los Angeles, which has a massive campus and tens of thousands of students. In contrast, UCL has been quite intimate and we have had far more opportunities to develop relationships with the staff and professors. Contrary to preconceived ideas about British culture, I found the relationship between professors and staff far less formal and rigid than the American tradition. There is a culture of openness and mutual respect which I have very much enjoyed.
What has it been like studying the joint MBA with Peking University?
The coursework is quite rigorous with a full-time job. If you are considering the part-time programme and especially if you have young children, consider making changes at work and scaling back other commitments to ensure you have time to get the full value from the curriculum and experience.
What about your non-academic pursuits?
After moving to Beijing in 2009 to escape the economic recession in the United States, I transitioned from medical research into public relations. After almost 7 years at public relations agencies, I opened my own boutique consultancy focusing on luxury brands, auto brands and travel destinations. Starting in 2014, my husband and I opened 3 successful Mexican restaurants in Beijing as well as an event space, all of which I had the chance to do capital planning, branding, build-out and operations and marketing for. Without a doubt, the experience of becoming an entrepreneur early in life was the biggest reason for wanting to get an MBA.
What have you been doing during the lockdown to keep yourself occupied?
I'm picking up German in preparation for a shift in careers (the details are still confidential, but the opportunity came about because of a casual dinner conversation with the right people about the UCL MBA!). I've mastered sourdough, started painting again and have been training hard at the gym – often 2 hours a day, 6 days a week. Work has been somewhat affected but the extra time at home has really been a boon for self-cultivation and personal development.
What advice would you give to people during this time?
Make the best of the extra time and practice being self-motivated: most of us will probably never get as much time to ourselves as long as we are still working. It's up to us as individuals to put the time to good use rather than just binge on Netflix and social media. It's also a time to practice generosity and support communities: I'm sure all of us know someone who has been severely affected by the epidemic and I believe this is a time to 'pay it forward' and work toward more resilient communities.
What Advice would give to your younger self?
There is no such thing as having a fixed plan for life. Life happens, as Coronavirus has shown us. Learn to be flexible, responsive, cultivate skills that will futureproof you, and be authentic – be true to the best version of yourself.
What is your favourite album, film, and novel?
Tolkien's books are a favourite – my father read the Lord of The Rings trilogy to me as bedtime stories (yes, it took years to finish).
I love so many films but Strictly Ballroom stands out. It was produced with such a unique cinematic style and the characters are all so individually memorable and funny to watch.
What would it surprise people to know about you?
A recent DNA test revealed I'm 24% native South American (Mapuche).
What is your favourite place?
Probably a toss-up between Patagonia or the southern coast of Turkey.