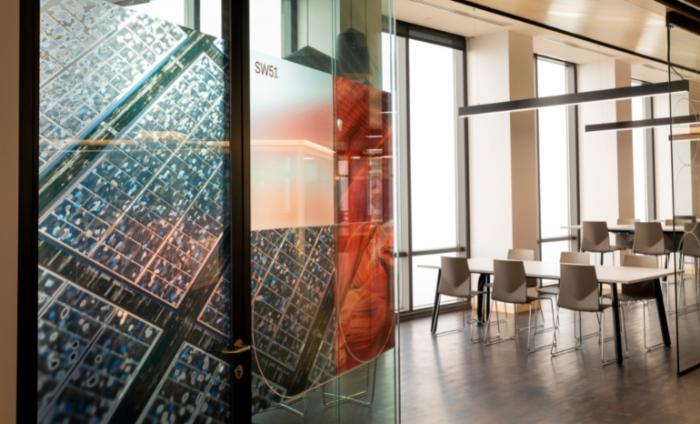 In their most recent blog, MSc Management student Aleksandra Lazarevic shares their top tips for making the most out of your time at UCL School of Management as early as possible.
"Change is the only constant," said Heraclitus. The beauty of the changes is the beginnings. They are always challenging because you are diving into something unknown and mysterious. It is hard because it is uncertain, and you don't know what to expect. But if you have started your journey at UCL School of Management, then take some time to look at yourself - you are getting out of your comfort zone whilst trying to pursue dreams and accomplish your goals. Just let the journey of new beginnings begin! And hold tight. Life is a roller-coaster.
When I first arrived in London, I felt amazing, "Dreams really do come true. I am here. I can't believe it." However, I was afraid. "Will my area be safe? What if something happens? I know no one here…Will I make friends? Are the people cold here?" These and many more questions crossed my mind at the beginning of my "Life in London" chapter.
However, I kept a positive mindset and this helped push me further without too much overthinking. And to this day, in times of "crisis," I remind myself of a quote from Mark Twain, "Worrying is like paying a debt you don't owe." For me the best approach is to spend less time overthinking things and worrying about the unknown, and when a difficult situation arises approach it with an open mind and heart.
Stay focused
Stay focused and be consistent – but don't push yourself too hard. You will manage everything, even when it seems like you won't. The most important thing is discipline and consistency. Remember, "To keep the balance, you must keep moving." Therefore, the key is good time-management skills. Set up your time wisely. For example, for every three-hour lecture, make sure you listen carefully, take notes, and ask questions to learn something new there and then otherwise, you are losing your time. However, make sure you also have time outside the classroom on your own and with your peers. Network with people from other programmes, talk to a random person who is sat alone in the Student Hub, join a society, and make sure you keep walking and exploring the city. London is beautiful. You should remind yourself how lucky you are to live and study here.
Making the most out of group projects
When organising a group for a team project, pick people you are comfortable working with. Even when working with peers you are close to, you may still find there are disagreements within the group and it can be tough, but don't be upset, dealing with these issues is a part of your learning process. To be comfortable working in groups later in your professional career, you need to develop the skills to manage uncomfortable moments, disagreements and misunderstandings. Try to manage the conflicts using the active listening method and effective communication. Remember – people can't read your mind; you need to be able to speak up and explain your idea and express your opinion. Don't be ashamed, and don't feel less worthy or intelligent than the other group members. Everybody has something unique that contributes to the school and learning process. Otherwise, you wouldn't be here. So, express yourself! PS Respect the UCL's policy rules regarding the submissions of your work.
Make the most out of the careers services
Regarding the career opportunities, I would advise you to consider what you would like to work and where. I don't say apply now, but at least research the options. Try talking to yourself. Get familiar with ikigai, a Japanese concept that brings value and joy to life: from people, such as one's children or friends, to activities including work and hobbies. Also, talk to the people that know you the best, family and friends, and arrange a meeting with your career advisor. It will be a huge help if you start thinking about this in Term One. This will give you time to prepare for the application process, as it can be quite complex. For most graduate schemes, it consists of many stages and includes many tests. Also, it can last for months. However, remember that we all run at our own pace, which might be the same or in a completely different direction, and your speed may be different from others. This doesn't mean that you are not on the right track, simply you know your own pace,
To summarise, studying in a new city, a new programme with new people might be scary but relax – you've got this. These are my top three pieces of advice that may help you stay as relaxed as possible during your first term. Good luck!