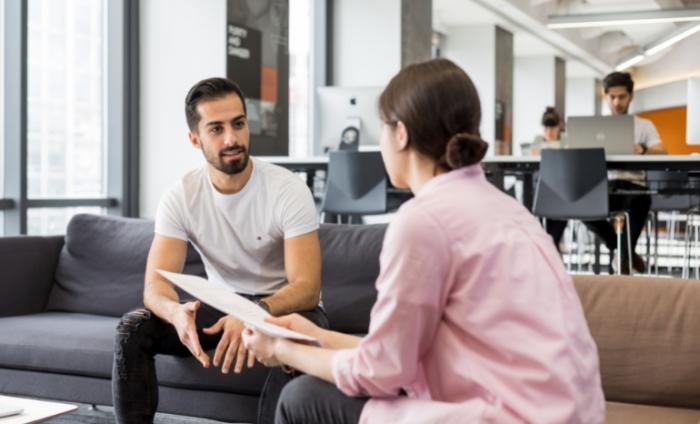 In their most recent blog, MSc Management student Aleksandra Lazarevic shares their advice for navigating your career journey and making the most out of the Careers Services available at UCL.
Pursuing a Master's degree is a significant step in your professional career; however all postgraduate students at one point experience doubts and uncertainties regarding their career path. As part of the UCL family, you will be exposed to many industries and sectors, and you might start questioning yourself and your goals. It is because everything seems so exciting and accessible once you know more about it. As an MSc Management student, you get a comprehensive view of business issues while considering the whole business ecosystem, expanding your horizons, and widening your perspectives. But don't be afraid.
Once you start your journey at UCL, you will get access to UCL Careers service, which includes many useful blogs, access to guest speakers and industry events, mock assessments tailored to specific companies and industries, and the 1:1 career support session. UCL's 1:1 career sessions are a perfect way to get started. Even if you don't exactly know what your end goal is, the conversation with the experts may help you discover it.
You can book your 1:1 session for a time that suits you – but act quickly as they can fill up quickly. There are different types of appointments ranging from; regular appointments, short sessions on a specific issue, application advice, and mock interviews which are a great way to experience a high-level mock interview and prepare you to give your best at your real interview. They are an excellent way to boost your self-confidence and help you feel at ease on the day. Remember – preparation is the key.
Online tools for UCL Students
For the students preparing to land a consulting job, the Case Coach is the perfect platform to prepare you to nail the Case Study interview. It consists of videos, cases, explanations of basic numeracy questions, tips, tricks, structuring, and more. It is free for UCL students and definitely a tool to make the most of while you can.
The careers team also run sessions on how to write a cover letter and CV, some of these are open even before you start your academic year at UCL. Vmock is a perfect tool that will help you with your CV. You simply upload your CV, then Vmock will screen it and suggest improvements. You can also use Vmock to start writing your CV if you aren't sure where to begin! Vmock is constantly adding new features to ensure you are at the frontier of the job market.
Events and networking
Besides online tools, UCL Careers organise events and career fairs where you can meet people in specific fields, connect with them and learn more about a particular job, industry, or sector. I found these events particularly useful. Attend as many as possible, and don't be afraid to approach the guests first.
As a student and alumni, you can sign up to receive emails about the career opportunities related to the job preferences you expressed on your UCL Careers profile. Those emails are about the events that are coming up and the positions in your preferred industry. They are helpful because it states the job role and the deadline, and it directs you to the application website. So, go to the UCL Careers and set up your profile!
UCL Careers also offer virtual sessions with UCL's alumni, CEOs, and consultants working in MBB, the Big 4, banks, Amazon, Google, and many more. All companies you are most likely considering applying to, so it is definitely worth keeping an eye on those.
Choosing the right career path is never easy, especially when you are young and still discovering the corporate world and who you are, so don't rush but be proactive. Make the most of the UCL Careers support, talk with people from different fields, and prepare well for job applications and interviews, and you will get there. Finding a job is not easy, but you can be well prepared for the rollercoaster.
Enjoy the process, divide up your time effectively, do different things, and don't forget your friends and family are there for you too. And remember – rejections are the detours! The right door for you will always open.