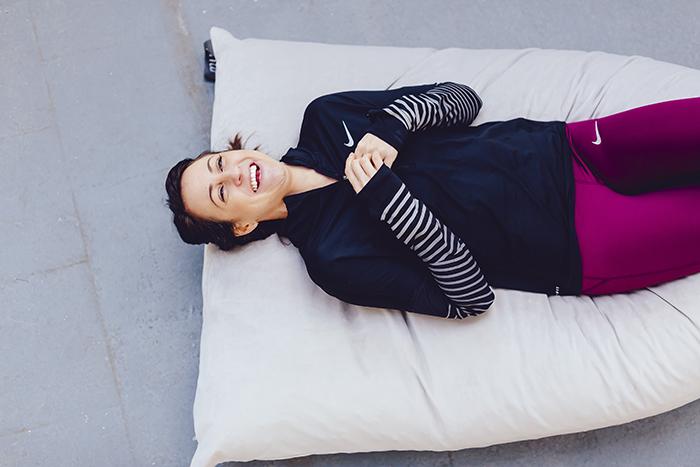 In January 2018, we launched our very first campaign #WhoAmI, around our Flybery Women community. The aim of the campaign was not only to grow the community but also the awareness of the platform amongst active women. In the final part of our three-part series of blogs discussing our #WhoAmI campaign, we look at finding good influencers who aren't just big names, but are right for you.
Finding influencers who fit with your brand
Choosing the right influencers who contribute to your community is often the most difficult part of the campaign preparation. However, in our case it was a quite natural process.
During studies at UCL, we talked a lot about building a community from scratch and about the importance of choosing the right people; people who can become authentic brand ambassadors and who really admire what you're doing.
When you are a young entrepreneur, it is always tempting to involve the biggest influencers and pay them for the promotion of your product, but is it always the best direction?
Yes, you can quickly reach masses and accelerate attention but first, it's going to be extremely expensive and secondly, would these people be interested in your product or more importantly, completely engaged in your brand, product or service?
Does the audience you reach by doing something like this really value the opinion of an influencer who advertises multiple different products every day, or do they follow them because everyone around are following them?
Which journey do you want your users to take?
When considering ambassadors or 'influencers' to help kickstart your brand storytelling, you need to answer these questions on your own; do you want a quick win with no longevity or loyalty over time, or do you want to build more organically with people that genuinely care about your message and are willing to come on the journey with you wherever that might lead them? We decided to do the latter and build our community organically, involving people who care about the #FlyberyWomen concept and want to contribute because it offers them the value of being a part of something, instead of just for financial or material gain.
We started building our community on Instagram more than a year ago and slowly but surely our following has steadily increased. We were reaching out to different people regularly to introduce them to what we're doing. Some of them responded, and some of them didn't, but we always try to involve those who are active in our community and who respond to our activities. Through this we develop through word of mouth, and step by step we reach new people who we consider a collective of #FlyberyWomen around the world, and it's exactly the ethos we used when selecting our featured women for the #WhoAmI campaign.
Don't just pick a big name - pick those who care
With the help of Ohana we highlighted and involved influencers who had previously contributed to our community and were active in supporting our concept across our social channels. We wanted to make sure that they care about what we're doing and their own message was authentic and real.
We believe that the type of people who follow them, would find value in what we were doing and might become active members of our community themselves. Because of our genuine approach we have created a ripple effect where people join us through their peers without coercion. The stories we highlight come from the heart and have been left as raw and open as the women intend them to be told.
It's a bit like in a video about the dancing guy which I saw for the first time during one of the lectures at UCL – you need to start a movement and although you are alone at the beginning and it might look ridiculous, you need to show others instructions. Then, the first followers come who share your values and show others how to follow. So, what would you prefer – one unengaged person who reaches to a million others, or a hundred people who reach out to many who share their values?
I'll leave you with this question and share a few words from the real women that have since been in touch off the back and answered the call of the #WhoAmI campaign.
"I am the girl trying to live out my childhood dreams, the girl who has overcome loss and self doubt" @emmakirkyo
"Flybery has inspired me to tell my story about overcoming 10 years of anxiety in social settings" @hannahsportsm
"I challenge you to answer this question & you never know, you may just realise how great you are" @fontainemica