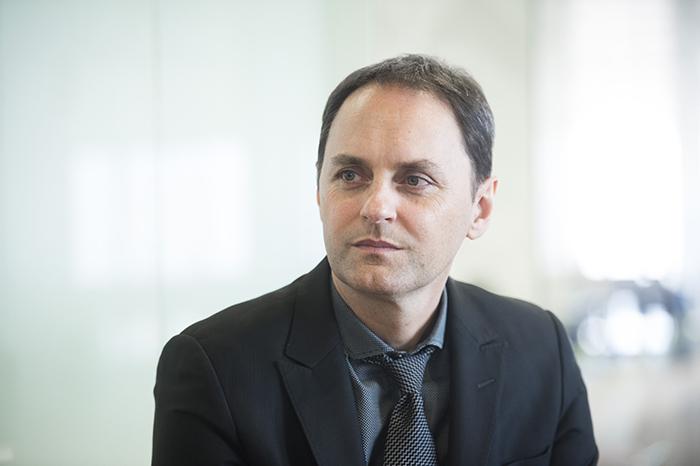 Professor Bert De Reyck, Director of UCL School of Management, has been selected as a finalist for the prestigious Daniel H. Wagner Prize for Excellence in Operations Research Practice, with his paper "Vungle Inc. improves monetization using big-data analytics."
In the paper, Bert describes how he designed and implemented an ad-serving algorithm for Vungle Inc., a start-up of an alumnus of UCL School of Management's MSc Technology Entrepreneurship programme, and now one of the largest global mobile ad networks.
The algorithm incorporates machine learning methods to make personalized ad-serving decisions within milliseconds, and resulted in an increase in revenues of more than $1 million per month.
In 2008, Bert also reached the final of this competition with "Towards a single European sky", in which he describes the work he performed in the context of the European Commission's Single European Sky (SES) initiative. In this project, Bert developed an integrated decision-making framework and model to help Eurocontrol, the European air traffic management organisation, in evaluating and selecting operational improvements to the air traffic management system, in order to redesign the European air traffic network by 2020, a 2.1 billion euro programme supporting approximately 30 billion euro in operational improvements. This project was also submitted as an Impact Case Study to the Research Evaluation Framework (REF 2014), and was assessed as world-leading (4*).
ENDS
About UCL School of Management
UCL School of Management is the business school of University College London (UCL) and is located in Bloomsbury and Canary Wharf, London. The school offers undergraduate, postgraduate, executive and PhD programmes in management with a focus on innovation, technology, analytics and entrepreneurship.
About Vungle
Vungle is one of the largest global mobile advertising networks, which displays more than 1.5 billion video ads to more than 200 million people per month. Vungle was founded in 2011 by Zain Jaffer, a UCL alumnus who was at the time enrolled in the MSc Technology Entrepreneurship at the UCL School of Management. Having raised more than $25 million capital, Vungle is regularly listed among the most high-potential start-ups in Silicon Valley. Currently, Vungle employs more than 200 people.