If you have paid your deposit you can now book an individual careers appointment with a dedicated UCL School of Management Careers Consultant to discuss any careers topic you would like support with.
Meet the Careers Consultants team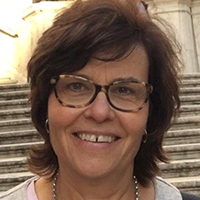 Mara Gardner (appointments on Mondays, Tuesdays and Thursdays)
Previously an International Senior Executive, Mara has over 20 years' experience in global media and entertainment working with companies such as; Disney, Warner Bros, and ITV. She has worked in multinational advertising agencies as well as in brand development for digital start-ups. Mara has been a Careers Consultant for six years, always at the professional PGT level. She received an MBA from NYU Stern School of Business in Finance and a Postgraduate Diploma in Career Coaching at UEL.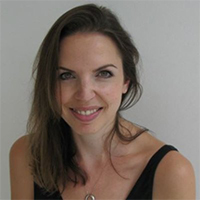 Hatty Whitworth (appointments on Thursdays and Fridays)
Hatty Whitworth has worked as a Careers Consultant within the UCL School of Management since 2016. Since returning from maternity leave, she will be working within the School of Management on Thursdays and Fridays. She has a particular interest in Widening Participation and Social Mobility. Prior to joining the University of London, Hatty worked within sexual health and substance misuse, international development, sustainability and corporate social responsibility.
How to book your appointment
1:1 Appointments
A one-to-one careers appointment with a UCL School of Management dedicated Careers Consultant to discuss any careers topic can now be scheduled for prospective students who have paid their deposit.
To schedule your appointment please go to the following UCL Careers webpage.
Want to send us your CV or Cover letter? If you need to us to review a document, you can send it to the careers consultant you book your session with Mara or Hatty, ahead of your appointment.