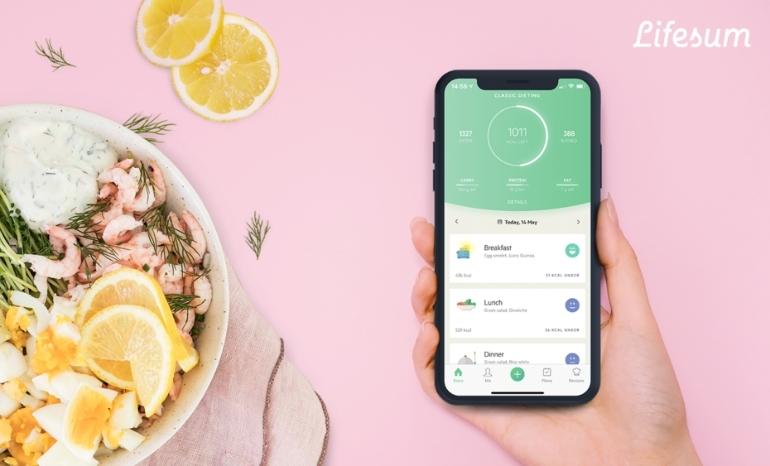 This week, Isabella Lagerborg, Social Media Manager at fast-growing digital health company, Lifesum, shared her insight on how to build and manage a social media ecosystem to drive brand awareness and engagement within a fast-changing competitive landscape. The guest session and Lifesum Challenge was specifically developed for students on the UCL Digital Conversations & Marketing module.
The Digital Conversations & Marketing module is led by Dr Rikke Duus and it explores the transformation of marketing, communications and value creation in digital spheres. The module is delivered as weekly 3-hour online sessions, facilitated by the use of multiple digital platforms and tools.
ISABELLA LAGERBORG
In the session, Isabella shared exciting insight into her role as the Social Media Manager at Lifesum and how the in-house marketing team is set up across Performance Marketing, Product Marketing, Influencer Marketing, PR and the Content Team.
Isabella is responsible for the management of the company's social media channels and content across Instagram, Facebook, Pinterest, Twitter, LinkedIn, YouTube, TikTok and Snapchat, as well as working with the PR and Influencer Marketing teams.
WHAT IS LIFESUM?
Lifesum is a digital health company headquartered in Stockholm, with a vision to simplify the path to long-term healthy living. Evolving from a calorie tracking app, Lifesum offers an innovative platform that motivates users to live a healthy, balanced lifestyle with tailored plans for better eating. The Lifesum app has 50+ million users across the world. Lifesum has established partnerships with leading brands including Apple, Nike and Amazon.
Users receive personalised feedback based on what the user eats, drinks, and their physical activity – creating a path towards a healthier lifestyle. Specifically, users receive ratings on each individual food item (Food Rating), each meal (Meal Rating) and each day (Day Rating). Based on these ratings, users are able to make healthier choices and lifestyle changes to improve their health and wellbeing. Users are also recommended high quality recipes to help find the next meal and stay on track. These recommended recipes are personalised to current diet and food preferences, such as ketogenic, pescatarian, vegan, vegetarian, as well as allergies and intolerances including gluten, lactose, and nuts.
LIFESUM IN-CLASS CHALLENGE, WINNERS & PRIZES    
In addition to the guest talk delivered by Isabella, teams of students were given the unique opportunity to participate in the Lifesum Challenge, which ran during the live session.
The prize? Lifesum Premium subscriptions for the team and behind the scenes access to campaign development at Lifesum, led by Isabella.  
Teams were briefed on Lifesum's current campaign, #LiveLoveLifesum. The campaign message is: "Health and well-being should be based on how certain foods or activities make you feel, and what works for your unique self. As we kick off the new year, we want to encourage our followers to start 2022 by creating sustainable habits that have a true impact on their wellbeing."
The student teams were tasked with developing a story or feed post for Lifesum's Instagram channel with the aim of generating brand awareness in line with the campaign message. Teams had 25 minutes to complete the task and used Canva to develop the content.
All teams' submissions were assessed by Isabella and Dr Duus who awarded three prizes; two Runner Ups and an overall Winner. The outputs created by all the teams were outstanding and of a high professional standard.
Isabella commented:
"It was a pleasure to come back to UCL School of Management to talk about my role as a Social Media Manager at Lifesum and the exciting work we're doing in marketing within the health and wellness space. Dr Duus' module, and the way it relates marketing practices and theory to practical elements, was a vital part of my education and my decision to pursue a career within marketing. Contributing to these practical elements of the module, derived from the work and campaigns we run at Lifesum, hopefully, encouraged students in a similar way and helped give an understanding of how their theoretical knowledge can be applied in the workplace."
"I really enjoyed setting the teams the Lifesum Challenge as part of this session and was impressed by the high standard of work they managed to create in just 25 minutes using Canva. It was very tough to select the 2 Runner Ups and the overall Winning team as all the submissions were great. The winning team's submission is excellent, and I could easily see it appear on Lifesum's Instagram! I am looking forward to seeing the team again when they come with me Behind the Scenes with Lifesum as part of their challenge prize."
Team 3 made up of; Archie Freeman, Kiwako Kumata, Katie Davies and Doga Naz Ozen, secured the victory with their video-based Instagram post that was clearly in line with the campaign message, Lifesum brand positioning and likely to secure a high level of engagement from the target audience.
Katie Davies, School of Slavonic and East European Studies, and member of Team 3 shared her excitement of taking part in the challenge – and winning: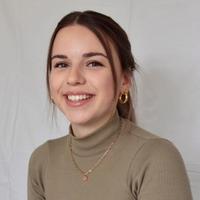 "This task was very exciting as we had the chance to create an Instagram post for a real-world marketing campaign! It gave me a direct insight into the type of work a Social Media Manager does, as well as more broadly gaining an insight into Lifesum as a company. While it was challenging to create a post with such little time, by collaborating on Canva we were able to communicate effectively and get the design done."
Doga Naz Ozen, Arts and Sciences (BASc) shared that:
"Working on a real-life challenge for a company alongside its Social Media Manager was a great experience for me and I had a lot of fun at the same time. In a sense, we had a taste of what it's like to be a Social Media Manager and organise posts on social media for a short time. At first, it was kind of stressful to come up with a good Instagram post in 25 minutes but by working on it all together as a team on Canva, we managed to finish on time and have won the challenge. Overall, it was a fun and valuable experience that for sure will come in handy in the future."
Learn more about the Digital Conversations and Marketing module.